Who Else Wants To Relieve Their Poor Tired Feet At The End Of A Long Day?
Dear Foot Pain Sufferer: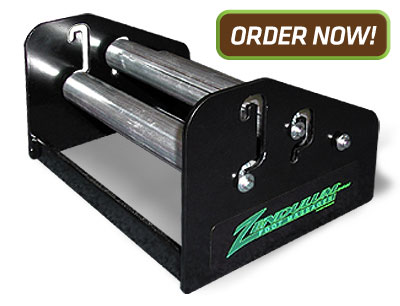 Hi, my name is Paul McClorey and I am a builder and remodeler by trade. What does that have to do with sore feet? EVERYTHING! When you are on your feet like I am all day, everyday...at the end of the day your feet HURT! They're tired and they ACHE! I don't know about you, but at the end of the day I WANT RELIEF!
At The End Of The Day Your Poor Tired Feet Long To Be Comforted
When you stand on your feet all day, no matter what you wear, they are tired and ache at the end of the day. I've tried orthotics, expensive shoes, padding - everything! Nothing worked. Oh, some things made them feel better longer, but nothing...nothing!...helped at the end of the day except to have my wife give me a foot massage. BUT that gets old after a while (for her!) and some of us don't have someone willing to do that every day.
I've looked at and have tried many different foot massage products on the market. The ones I could afford either didn't work well or wouldn't last long and the ones that probably worked well cost several hundred to several thousand dollars. Like I said, I'm a builder and remodeler by trade and just don't have that kind of money to throw around...and probably, neither do you. So I had to find something inexpensive, would last a long time and most of all...WORKED!
For You My Friend I Have The Solution!
I looked and looked and looked...and finally had to invent something myself. It took quite awhile...took many tries...but I finally found the answer. It's simple, it's practically indestructible and man...does it work! No electricity required, not made of delicate materials (not with my feet!), fully adjustable, and can go anywhere! Easy to store - easy to use.
"I'm a mom with five kids and I'm on my feet all the time. I haven't found anything better. Next best thing than a day at the spa!"
- Alison M., Defiance, OH,
Busy Mom
I Call It The Foot Massage Miracle!
I give you the Zendulum...my answer to foot fatigue and pain. In the comfort of your home or office you can quickly make your feet feel better by getting a foot massage from the Zendulum. Since there is no electricity required you can take it anywhere and use it anywhere.
A foot massage at lunch? No problem! At home? Perfect! On break on the job? Great! In the office? Can Do! Under your desk in the classroom? Pure luxury!
You can experience the comfort and relief anytime, anywhere. Throw it in the trunk of your car and use it when you need it.
"I am so pleased with my Zendulum foot massager. Using it for 15 minutes relieves the ache and fatigue in my feet caused by the pounding they have taken throughout the day. My feet are refreshed with a slight tingling. It's great! As a bonus, I feel generally more relaxed and kind of renewed. Additionally, the Zendulum is so well designed and well built that I don't have to worry about damaging it in any way. In my opinion the Zendulum is worth every penny: an investment in the health of my feet."
- Mary M., Bloomfield Hills, MI
Business Owner
"I noticed after using the Zendulum my feet were less stiff and painful...most interestingly I noticed my overall tension was less and had a greater sense of relation and well-being."
- Dr. Maher Barsoum, DC, Howell, MI
Chiropractor
Order NOW!
How It Works
Place on the floor, you run your feet over the rollers, adjusting them to massage the bottoms, tops and sides of your feet. The rollers adjust so you can get different angles of therapy and even get both the top and bottom of your feet at the same time.
You determine the amount of pressure you apply to make the therapy work for you.
Different roller positions determine which part of the foot gets the therapy
Some common complaints that it targets:
Sore feet from standing
Tired foot muscles from activity such as running or waking
Stretching of the foot tissues to relieve the pain of conditions like plantar fasciitis
Better foot circulation to promote relief and healing
My heels and arches used hurt like heck. After a couple of weeks with the Zendulum, less than 10 minutes a day, what a difference.
- Paul J., Howell, MI
Construction
What You Get With The Zendulum
The Zendulum Machine ($139 value)
Steel construction - so it is sturdy and indestructible
Compact size - for portability
Small Footprint - for easy storage
Ball Bearing Rollers - for smooth operation
Adjustable roller positions - to accommodate multiple therapies
Fully Patented: U.S. Patent #9,011,356
Smooth hard surfaces - easy to clean
Total Value: $169
YOUR COST: ONLY $97!
FREE Shipping


All design, components, and manufacturing are proudly
done in the USA. Shop local!
These statements have not been evaluated by the
Food and Drug Administration. This product is not
intended to diagnose, treat, cure, or prevent any disease.